How Much is Your Business Worth?
How to Value a Business
Course Description
As small business owners approach retirement, or adjust to the realities of COVID-19, many are contemplating selling their businesses. As Warren Buffet once said, "Price is what you pay: Value is what you get." In this seminar you'll learn how businesses are valued, how buyers think, and practical tips for maximizing value.
Join Liisa Atva, CPA and Chartered Business Valuator, and learn the basic principles of business valuation, which methods to use and how to apply them. Knowing how much a business is worth is key to successfully selling a business or buying one. Even if you're not yet ready to sell it's never to early to plan for it as strategies to increase the value of your business can take time to put in place. Joining as guest speakers are Ernest Bednarz, Chartered Business Valuator and Paul Newton, CEO and co-founder of Otonomy Solutions to provide their unique perspectives.
What Will I Learn?
Basic valuation principles and ways to increase the value of your business

Understand what buyers are looking for and how value is perceived

Two key valuation methods

What to expect in the process of selling your business

Tips for standing out when selling your business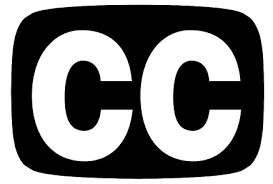 Small Business BC is hosting Accessibility Month: It Matters, a month of free business education featuring ASL interpretation and closed captioning. Delivered in partnership with the BC Ministry of Social Development and Poverty Reduction, Accessibility Month covers a variety of popular business topics, from business planning to marketing and payroll.
This webinar will take place via Zoom. Instructions to join our Zoom meeting will be sent to you two hours in advance. All webinar participants will also receive access to a recording for seven days after the live session.
Testimonials
Liisa spoke very clearly and content was easy to follow and understand.
Education Attendee
Probably one of the best seminars SBBC has done. The topic was broken down really well, clear and easy to follow. great job by the presenter.
Clark Overlander