Healthy and Safe Workplaces: Set Up Your Business for Success
Design Health and Safety Into Your Workplace
Course Description
Whether you're starting or growing your business, productivity and success are fundamentally tied to your team's wellbeing and comfort.
Do you understand the workplace from the perspective of your workers? How do you design health and safety into your workplace so your staff have the best chance at success? This webinar will help you understand how you can implement appropriate controls to improve performance and also, prevent injuries and disease in the workplace. Learn how to involve your team in a human factor and ergonomic process to evaluate the job, the equipment and the physical and organizational environments.
Join Gina Vahlas from WorkSafeBC to understand the process of designing for health and safety and its role in boosting effectiveness and performance in the workplace.
What Will I Learn?
How to design health and safety into your workplace

Identifying and assessing risks

Understand and apply the hierarchy of controls

Examples from a range of workplace settings to help you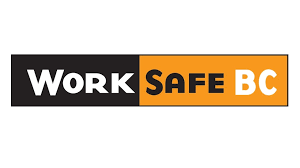 Free Education Month
In partnership with WorkSafeBC, the entire month of live webinars and Talk to an Expert sessions are free in June! It's first come first served, so do register early. We will be opening a waitlist once we're sold out.
At Small Business BC, our number one priority will always be the health and safety of our clients, staff and service providers. As a result, we continue to deliver all our services online, or over the phone until further notice. View our resources for getting Back to Business, or connect directly with a business advisor through our COVID-19 Support Service.
Please note: all webinar participants will also receive access to a recording for seven days after the live session.