Get Started with Email Marketing
Launching an Effective Email Strategy
Course Description
Email Marketing makes money. In fact, a recent study showed that for every $1 you spend on email marketing, you can expect an average return of $38. Find out what you need to start an effective email marketing campaign and reach your target audience via their email inbox.
Join Mhairi Petrovic, Out-Smarts Marketing as she delivers an action plan to get your email strategy up and running.
What Will I Learn?
How to integrate email into your overall marketing strategy

Choose the best platform for your email marketing

Understand the components of a successful email campaign

Determine the success of your campaigns and test different approaches

An action plan to start your email strategy

The differences between some major email marketing platforms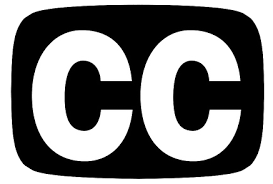 Small Business BC is hosting a month of free business education featuring ASL interpretation and closed captioning. Delivered in partnership with the BC Ministry of Social Development and Poverty Reduction, Accessibility Month covers a variety of popular business topics, from business planning to marketing and payroll.
Small Business BC's webinars are delivered online via Zoom. All webinar participants will receive access to a recording for seven days after the live session. For instructions on how to optimize your Zoom setup, click here.
Testimonials
I appreciate the depth of information that was provided, including useful resource links/information. The facilitator did a great job to encourage audience participation and was very responsive to participants input.
Phyllis E.
Engaging, allowed for some interaction. Thorough, covering many different areas with case studies.
Alex F.
I liked the presenter. I thought that Mhairi was very knowledgeable, practical and she faciliated discussion amongst the the group.
Seminar Attendee, Tania T.