Funding and Resources for Inclusive Employers
Access Funding and Supports to Become an Inclusive Employer
Course Description
Did you know that as an employer you can get free help finding candidates, access wage subsidies, get free job coaching for new employees, assistive technology, and training? In celebration of Disability Employment Month in B.C., this webinar will focus on where employers can obtain support and why employing persons with disabilities is good for business.
Join our panel presentation moderated by Trish Kelly of the Presidents Group, along with Rebecca Purdy from the Open Door Group, Nate Toevs from Neil Squire Society, and Dugan Selkirk from Community Futures BC to understand how small businesses can get the support they need to become inclusive employers.
What Will I Learn?
Hear directly from service providers that offer help with inclusive hiring

Understand the types of support available, including the Opportunities Fund and Work BC Assistive Technology Services programs

Learn how you can access funding if you are an entrepreneur with disabilities
Accessibility Month @ Small Business BC

This webinar is part of Accessibility Month at Small Business BC, during September 2020, featuring 17 webinars. With generous support from The Presidents Group and Office of Small and Medium Enterprises, all 17 webinars will feature live ASL interpretation and closed captioning.
Apply for full financial assistance to attend this webinar through the Community Futures Entrepreneurs with Disabilities Program – available for individuals who self-identify with a disability or ongoing health condition.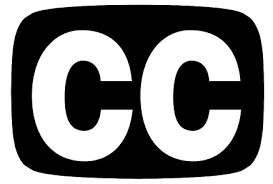 At Small Business BC, our number one priority will always be the health and safety of our clients, staff and service providers. As a result, we continue to deliver all our services online, or over the phone until further notice. View our resources for getting Back to Business, or connect directly with a business advisor through our COVID-19 Support Service.
Our webinars are hosted through Adobe Connect. If you've never attended an Adobe Connect meeting before, please prepare for the webinar and test your connection here: https://smallbusinessbc.ca/adobe-connect/