Business Viability 1: The Break-Even Analysis
Understanding Costs, Revenue and Profit
Course Description
No matter how good your idea for a product or service is, it doesn't automatically translate into a successful business. Avoid the pitfalls of launching your business based solely on your idea. Join Bill Erichson, Pacific Training Innovations for Business Viability 1 and learn how to identify the costs to start and operate your business for the first year.
You'll calculate the starting capital and annual sales required to break even, as well as the three kinds of start-up costs you'll likely face.
Whether you're starting, or considering expanding your existing business, book this seminar today and find out how to determine the financial viability of your business.
What Will I Learn?
Discover the kind of costs associated with start-ups

What are the requirements for a start-up

Identify your overhead costs

Understand mark-up, margin and cost of goods – your variable costs

What your break-even point looks like

Finding out who your customer is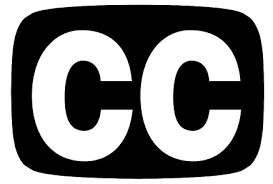 Small Business BC is hosting Accessibility Month: It Matters, a month of free business education featuring ASL interpretation and closed captioning. Delivered in partnership with the BC Ministry of Social Development and Poverty Reduction, Accessibility Month covers a variety of popular business topics, from business planning to marketing and payroll.
This webinar will take place via Zoom. Instructions to join our Zoom meeting will be sent to you two hours in advance. All webinar participants will also receive access to a recording for seven days after the live session.
Testimonials
Very relevant to know more about the viability of your business idea straight from scratch.
Seminar Attendee, Marc-Antoine B.
This is a good introduction to understanding how complex business valuation is.
Bruce S.