Building an Inclusive Business
Inclusion Strategies and Planning for Your Business
Course Description
98 per cent of all businesses in British Columbia are small businesses. With such large representation in our province, these businesses have a crucial leadership role to play in providing equal access to opportunities and resources for those who might otherwise be excluded or marginalized, such as those with physical or mental disabilities. While most business owners would welcome this responsibility, they don't know how or where to start.
Inclusivity is an important way to attract customers, investors, and prospective employees. Join Yat Li from the Presidents Group as we engage a panel of speakers to break down key steps and best practices to building an inclusive company. You'll leave with concrete ideas and quick wins to get started, plus resources and support for continuing the journey.
As a bonus, registrants will also receive free access to an e-course created by the Presidents Group titled, Take Action on Accessibility: Develop Your Accessibility Action Plan.
What Will I Learn?
Key steps and quick wins to create an inclusivity strategy and plan

Resources and next steps to build an inclusive business

Benefits of fostering a culture in which staff feel safe to disclose a disability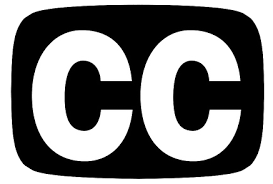 Small Business BC is hosting a month of free business education featuring ASL interpretation and closed captioning. Delivered in partnership with the BC Ministry of Social Development and Poverty Reduction, Accessibility Month covers a variety of popular business topics, from business planning to marketing and payroll.
Small Business BC's webinars are delivered online via Zoom. All webinar participants will receive access to a recording for seven days after the live session. For instructions on how to optimize your Zoom setup, click here.