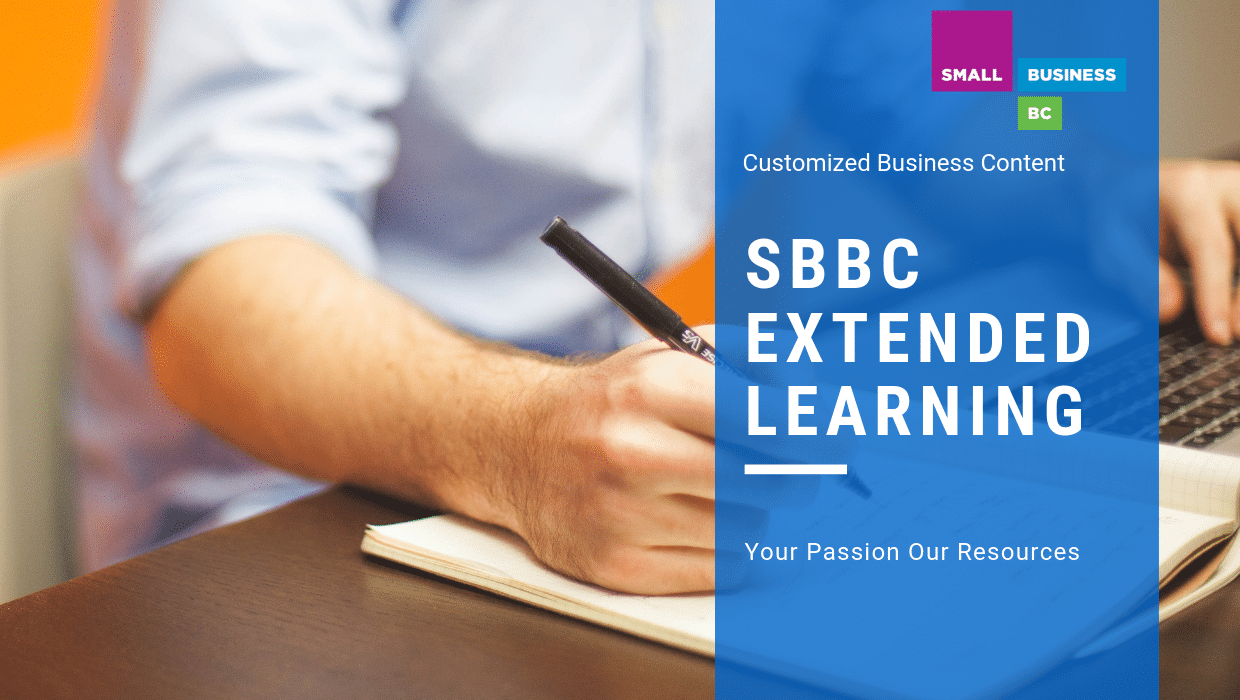 Small Business BC Custom Education
Are you looking for custom education for your small group? Do you have a topic you'd like presented at your location? Or is there a topic you're interested in that we don't currently offer?
The Small Business BC Education Centre has access to a network of speakers. Fill out the form below to get started on crafting your customized education.
Advantages of Small Business BC Custom Education
Experienced Instructors


Instructors with real-life experience running and working with small businesses.
Tailored Content


Customized content to fit your organizational needs, with rates starting at $1000 per presentation.

Convenient Location

Don't have space to host your workshop? We offer a convenient, downtown Vancouver location in a transit hub at affordable rates.
How it Works
Start by filling out the form below. A member of the Small Business BC team will review your application before reaching out to arrange a one-on-one consultation. At the meeting we will discuss your unique needs before putting together a customized content plan to deliver to your students.