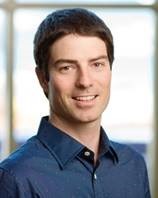 As Prism Engineering's Kootenay Branch Manager, Sam is the point of contact for many of our clients residing outside of the Lower Mainland of BC. From Prism's office in Nelson, BC, Sam works with a diverse group of clients supporting all aspects of energy management and engineering. Sam has been instrumental in Prism's growth into the Southern Interior, where we proudly serve clients from the commercial, industrial, municipal, and institutional sectors.
Originally from Nelson, New Zealand, Sam earned a BSc. and a Postgraduate Diploma from the University of Otago in Energy Management. In New Zealand, Sam worked with an energy and utility consultant firm where he helped businesses to identify energy saving opportunities and implement efficiency projects. In 2009, Sam followed his passion for energy management (and backcountry skiing) to Canada, where he started work at Prism's Vancouver office in 2009 before moving to Nelson in 2013.
Since joining Prism, Sam has worked in nearly all areas of energy management and engineering including energy auditing, mechanical and electrical concept design, project management, field review, building controls optimization, measurement and verification (M&V), and training. Sam believes that a holistic approach to energy management and engineering creates the most meaningful and lasting change in organizations. This includes looking beyond the technical solution, and ensuring that people and the organizational culture are considered in each and every project.
Sam has worked extensively in training organizations on energy management. Sam is Prism's resident expert on the International Organization for Standardization (ISO) Standard 50001, which provides a framework for organizations to develop energy management systems and integrate these systems into their overall effort to improve quality and environmental management. As a Certified Practitioner in Energy Management Systems (CPEnMS Industrial), who is accredited to help implement ISO 50001, he has worked with a number of Prism clients towards achieving this internationally recognized standard.
Sam lives in Nelson, BC with his wife and two young kids. He enjoys mountain biking, skiing, spending time with his family, and testing out the new culinary hotspots in town.