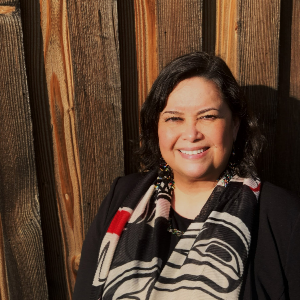 Rocio is dedicated to leading the momentum of the rapidly expanding Indigenous economy in S'ólh Téméxw, the Stó:lō Traditional Territory, with her strong connections and relationships with Indigenous Communities, businesses, and entrepreneurs. Since joining Stó:lō Community Futures (SCF) in 2005, as Operations Manager and now in her role as General Manager since 2019, Rocio contributes to the social and economic well-being of S'ólh Téméxw, by supporting and advancing the development and expansion of the Indigenous business economy.
With the support of the SCF Board of Directors, Rocio has focused the activities of SCF on a grassroots foundation approach to building the business capacity of Indigenous Communities, businesses, and Community Members, by linking new and/or existing Indigenous businesses with business counselling, training, financing supports and ongoing aftercare. Rocio and her Team also provide Indigenous community development corporations with the financing and support services to proactively expand economic development projects and Community-owned businesses.
With her leadership, SCF was recognized by the Indigenomics Institute Inc.'s 2020 Indigenomics 10 to Watch List, for organizations that have demonstrated excellence, innovation, leadership and committed action towards the growth of the Indigenous economy.
Rocio continues her work in leading SCF, by providing capital to start-up and expanding businesses, with funds provided by Pacific Economic Development Canada. Rocio has been instrumental in securing much-needed additional capital through beneficial partnerships, to support the Indigenous economy in S'ólh Téméxw, with the development of innovative Indigenous business lending programs, such as the SCF/Vancity Indigenous Impact Lending Program with Vancity Credit Union.