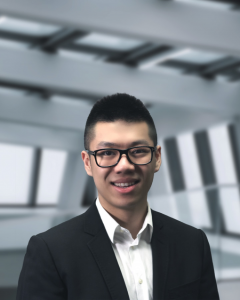 Biography
Nixon Vu is a Business Services Consultant at Small Business BC. Nixon is working towards his Bachelors of Business at Simon Fraser University with a concentration in Entrepreneurship, Innovation and Marketing. As a consultant, Nixon assist clients with the initial steps to starting a business and coordinates resources at SBBC that can help them.
Testimonials
No reviews yet
Getting To Know You
Where did you grow up?
Vancouver, BC
What's your favorite place in BC?
Whistler
What's your favorite small business in BC?
Phnom Phen
What's your favorite pastime?
Traveling, hiking, eating, and spending time with friends and family.
What's the best thing about working at SBBC?
The positive atmosphere, both within the internal team and from entrepreneurs.
Articles by nixon
No articles yet
Seminars
No seminars available at the moment
Services
No services available at the moment