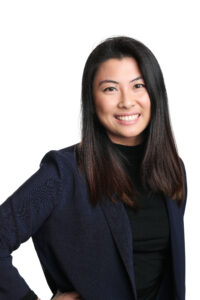 Biography
Nicole is the Business Development & Marketing Coordinator at Small Business BC. Growing up, Nicole has always loved helping people, so it was a natural transition for her to work in the non-profit industry upon her graduation from UBC with a Bachelor of Commerce.
Prior to her role at Small Business BC, Nicole worked in several fundraising roles for hospital foundations in BC.
Nicole has a soft spot for children and youth, which also explains why she has a tutoring business on the side as well. Because of her experience, Nicole has grown to admire many entrepreneurs in her community, which is what has drawn her to Small Business BC.
Testimonials
No reviews yet
Getting To Know You
Where did you grow up?
Hong Kong and Vancouver, BC
What's your favourite place in BC?
Whistler
What's your favourite small business in BC?
Tokyo Joe Sushi
What's your favourite hobby?
Cooking and trying new recipes
What's the best thing about working at SBBC?
Working with people who share the same goals to elevate small businesses in our community!
Articles by nicole
No articles yet
Seminars
No seminars available at the moment
Services
No services available at the moment