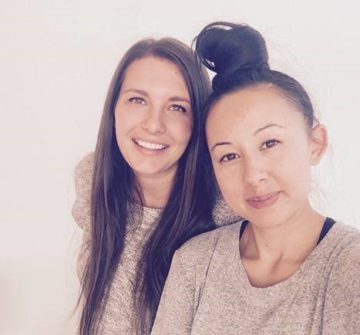 Born and raised in Vancouver, Natasha Neale has always kept a finger to the pulse of the city. A natural next step in her career, her most recent venture focuses on creating a space for pop-ups, whether retail, workshops or special events.
Before creating a brick-and-mortar for short-term rentals, Natasha was the Digital Marketing and Online Editor for ION Magazine; a merchandiser for Canadian fashion retailer, Aritzia; and worked as a publicist and event planner for a variety of designers, artists, and organizations.
In June of 2015, Natasha started a partnership with her long-time friend, where they combined their strengths and formed Little Mountain Shop and Note—a boutique bookkeeping company for creative professionals and small businesses. Natasha is all about community building, whether it's hosting a rotating roster of branded pop-ups, or crunching numbers for her clients. When not at the pop-up space, you can find Natasha and her Shiba Inu, Ryu, walking around Mount Pleasant.
(Natasha right, shown here with Alice Bai)