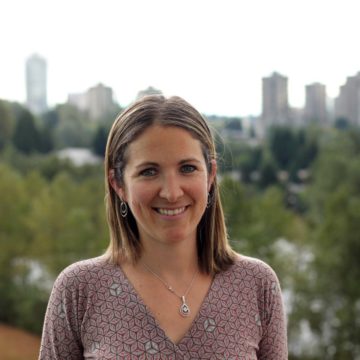 Michelle Malpass is the Director of Community Performance at Traction on Demand, a tech company in Burnaby BC. She combines her non-profit background with the resources available at Traction to support our local community, empower staff to become philanthropists, and enable non-profits to become more efficient through the use of technology, so they can focus more on their mission.
Michelle is the former Executive Director of the Take a Hike Youth Risk Foundation where she was responsible for fundraising, volunteer engagement and program growth. She truly believes that companies have an incredible opportunity to create positive change if they leverage their time, talent and treasure in a meaningful way.
Michelle earned her BA in Communications and played varsity softball at SFU, before her enthusiasm for adventure took her across Canada, Europe, Central and South America.  She is passionate about the outdoors, playing hockey, and supporting great causes.  She calls her workdays at Traction her 'days off', with three young kids keeping her busy at home!