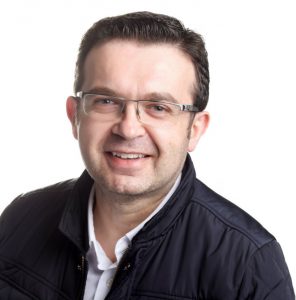 Max Vitali
SBBC Staff, Writer
Biography
Max is an International Trade Advisor at Small Business BC. He is passionate about supporting local organizations developing import and export opportunities in an efficient and cost-effective manner.
Max has managed exports of over 50 million units of healthcare products to over 20 countries and he has worked for medium companies as well as corporations. He has worked in 3 continents across different industries (medical, pharmaceutical, consumer goods, renewable energy projects and mechanical) in international trade roles spanning regulatory requirements and operations. Lately, he has been teaching the full suite of FITT (Forum for International Trade courses) at a college in Vancouver. Max speaks 4 languages – English, French, Spanish and Italian. He is completing a Master of Science in Systems Thinking.
Testimonials
""Max made consultation comfortable with his familiarity of the subject matter. The information he submitted to me prior to the meeting was great to begin with and thus made it easy to understand all regulations, terminology about the business potential possibility for me" Arturo Teodosio "Super helpful and comprehensive. Would definitely recommend the service." Anthea Darychuk "

""The Small Business BC team is always so helpful and knowledgeable. Especially Max regarding import/export and Mark for market research. They have great seminars/webinars for people interested in starting a business. Thank you for all your help." Aurore Plavis"

""Max is very friendly and knowledgeable, gave me all the info I needed and more." Carol Cai"
Getting To Know You
What is your favorite past time?
Getting on a plane
Where did you grow up?
Northern Italy
What is your favorite place in BC?
North Vancouver
What is your favorite small business in BC?
It is any business engaged in exporting across different regions