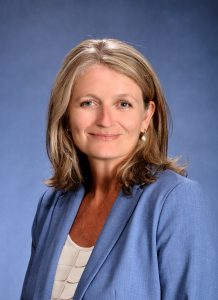 Louise Fogharty is Vice President, Financing & Consulting for South Fraser Area at BDC.  She is also the Executive Sponsor of the Bank's Women Entrepreneurs' initiative for the BC & North region.
Louise leads a team of dedicated individuals who help Canadian entrepreneurs to grow by providing, financing, capital and advisory services.  A passionate supporter of women entrepreneurs her entire career, Louise is an active member of the ecosystem that exists to support and promote women entrepreneurs, including being a volunteer mentor to young women entrepreneurs through the Futurpreneur mentorship programme.
Prior to assuming her current role, Louise worked in BDC's regional head office as Regional Director, Strategy Implementation, which was preceded by positions as Business Centre Manager in Vancouver & North Vancouver.  Before joining BDC, Louise spent 2 years at NorthPoint Capital Corp., and 5 years with EY corporate finance, both in Vancouver.  Louise holds a Bachelor of Science (Honours) in Business Administration from Aston University, UK.
In early 2019, she was recognized by BC Business magazine as one of the province's Most Influential Women in Finance.