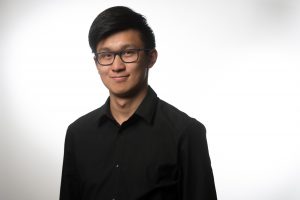 Biography
Lewis is a Business Service Consultant at SBBC. He is currently pursuing a Bachelor of Business Administration with a concentration in Finance at SFU Beedie School of Business. As part of his role, Lewis performs initial assessments of clients, consult with their needs and find ways that SBBC can help them. On the side, Lewis is continually working with a couple of friends to launch a online apparel store.
Testimonials
No reviews yet
Getting To Know You
Where did you grow up?
Richmond, BC
What's your favourite place in BC?
Garibaldi Lake
What's your favourite small business in BC?
Taco Luis
What's your favourite pastime?
Long walks on the beach
What's the best thing about working at SBBC?
The diverse entrepreneurs and people I get to meet.
Articles by lewis
No articles yet
Seminars
No seminars available at the moment