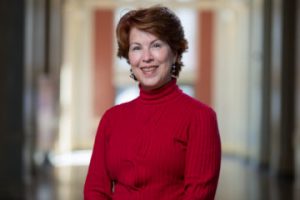 Laura Aveledo
SBBC Staff, Seminar Speaker
Biography
Laura Aveledo is the Business Planning and International Trade Advisor. Laura takes her clients on a "business planning journey" which includes research, evaluation and development of business strategies and defining actions to encourage business growth.
Laura is a Biologist with an MBA as well as a Masters in International Marketing. She brings to her role over 15 years of international experience developed in a broad range of businesses from international corporations to financial services and not-for-profits; she has also developed her own business. Laura has advised over 300 entrepreneurs from varied industry backgrounds and has been an instructor in Entrepreneurship, marketing and Management. Laura is a mentor for multiple organizations including Futurpreneur, UBC MBA students, and Forum of Women Entrepreneurs. Laura speaks 3 languages – English, Spanish and French.
Testimonials
""Laura Aveledo, of Small Business BC, provided expert advice regarding the importance of business plans and support services of Small Business BC to over 130 participants at the Vancouver SBIE. Laura highlighted that having the right plan as a foundation was critical to accessing various financing options available to small businesses," John Johnstone, Stakeholder Engagement, PSPC "

""Laura has shown to me as her client to be an extremely intelligent and professional business advisor. She has remarkable expertise in business plans and has continuously shown me that her passion is to assist her clients to be successful entrepreneurs," Karen Jhatoo, Early Childhood Educator"
Getting To Know You
Where did you grow up?
Caracas, Venezuela and Lausanne, Switzerland
What's your favourite place in BC?
English Bay, Vancouver
What's your favourite small business in BC?
Too many to mention!
What's your favourite pastime? 
Singing and dancing to Latin music
What's the best thing about working at SBBC? 
Helping others and seeing them succeed in their business!
Articles by laura
Seminars