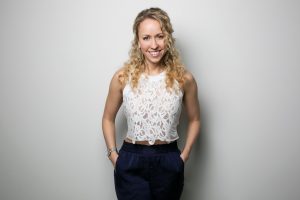 Kelsey Jorssen is a social media expert and founder of Jorssen Media.
Jorssen Media is a digital marketing company in Vancouver with the goal to help grow businesses, but who may not require employing someone in-house, full time. They are happy to step in whether you're a startup, non-profit or an established business. They aim to provide affordable options, and as well create digital marketing solutions that are simple and easy to convey. They strategize with you to take out the confusion and offer straightforward and elegant ideas.
What can clients expect when they attend a seminar hosted by Kelsey?
"To be able to see the importance of building an online community, which can lead to sales and then a loyal customer. It's my goal for them to learn how every action they conduct online is connected and can support their business goals."