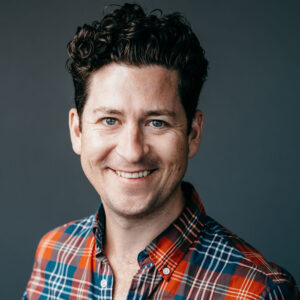 Joe is the co-founder and managing partner of the online accounting firm, Avalon Accounting.
After years spent working for large companies and accounting firms, Joe saw the need for a new type of accounting firm -- one that put the client's experience first. His enthusiasm for helping entrepreneurs achieve their dreams is written on his sleeve. Joe himself is a passionate entrepreneur who strives to help other small business owners achieve their version of success.  Joe dreamt up Avalon Accounting, a small business-focused firm that is completely cloud-based, allowing its employees and clients to be anywhere in the world.  This unique business structure gave Joe the opportunity to dive into the world of technology, in order to create the most efficient online business possible.
Joe is a passionate supporter of his community, and uses his platform to help educate small business owners not only on Vancouver Island, but across Canada as well.  Through the use of Avalon's own tech stack, Joe has created a thriving online firm, and is keen to share his passion for technology and business operations.  Joe's passion for technology has unsurprisingly led him to the online space, where he provides free small business accounting and finance resources through Youtube videos, blogs, templates and guides.  These resources have helped countless business owners find their stride, and create successful businesses.
The best part about my job is lifting the burden of 'keeping up the books' off the shoulders of busy entrepreneurs. Time and again, we meet business owners who are burning themselves out doing it all on their own. It's awesome when we can step in and give them back some freedom and peace of mind. - Joe