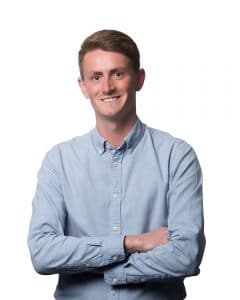 James Blackwell
SBBC Staff
Biography
James is the Marketing Manager of Small Business BC.
James has over 8 years experience working in marketing, specialising in digital he has managed countless marketing campaigns, launched multiple new websites and mobile apps. He started work as an intern (co-op) in a team of 4 at a small business in London, progressing to become their Marketing Director, while helping the the business grow to a team of over 20.
James believes good marketing means adding value to people's experiences.
Testimonials
No reviews yet
Getting To Know You
Where did you grow up?
Gravesend, UK
What's your favourite place in BC?
Garibaldi Lake
What's your favourite small business in BC?
Toshi Sushi
What's your favourite pastime?
Football (soccer), reading and skiing
What's the best thing about working at SBBC?
Telling the stories of small businesses of BC
Articles by james
No articles yet
Seminars
No seminars available at the moment
Services
No services available at the moment