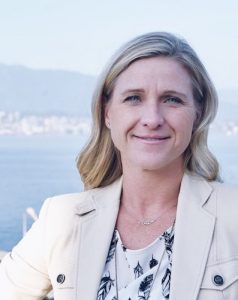 Owner of Courage Space Coaching & Consulting, Dagmar believes that obstacles can be an opportunity for growth and courage is a catalyst for change.
After overcoming great adversity in her own life, Dagmar overcame her own fears and self-doubt by completely changing her career and starting her own coaching business at the age of 41, while being a single mother to her young son. Dagmar now has over 15 years of experience working with individuals and businesses in the business development arena, and 4 years of experience as a Leadership and Entrepreneurship coach working with individuals, small business professionals, teams and executives amidst change. Professionally trained as a Certified Coach, she thrives in coming alongside individuals through their change and encourages their growth so they can live more fulfilled and purpose led lives. And she does this through creating a space for her clients to lean into the discomfort and have courageous conversations.
When she's not working, you'll find Dagmar on her mountain bike or trail running somewhere in the North Shore forests, adventuring with her young son or trying to perfect the art of sourdough bread making!