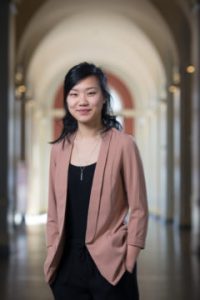 Biography
Audrey Bai is a Project Analyst Small Business BC. Audrey has extensive experience working in non-profits, from leading and supporting projects in primary care and mental health, to working and volunteering at summer camps, to coordinating and developing research on apps. She applies her diverse experience to coordinate a variety of projects at Small Business BC.
Born and raised on the west coast, she recently moved to Vancouver from Victoria and is excited to continue exploring local businesses around the province.
Testimonials
No reviews yet
Getting To Know You
Where did you grow up?
Victoria, BC
What's your favourite place in BC? 
Anywhere along the coast
What's your favourite small business in BC?
Hide + Seek Coffee in Victoria
What's your favourite pastime?
Cycling the sea wall in Vancouver with a stop at Earnest Ice Cream along the way
What's the best thing about working at SBBC?
Hearing the success stories from our clients!
Articles by audrey
No articles yet
Seminars
No seminars available at the moment
Services