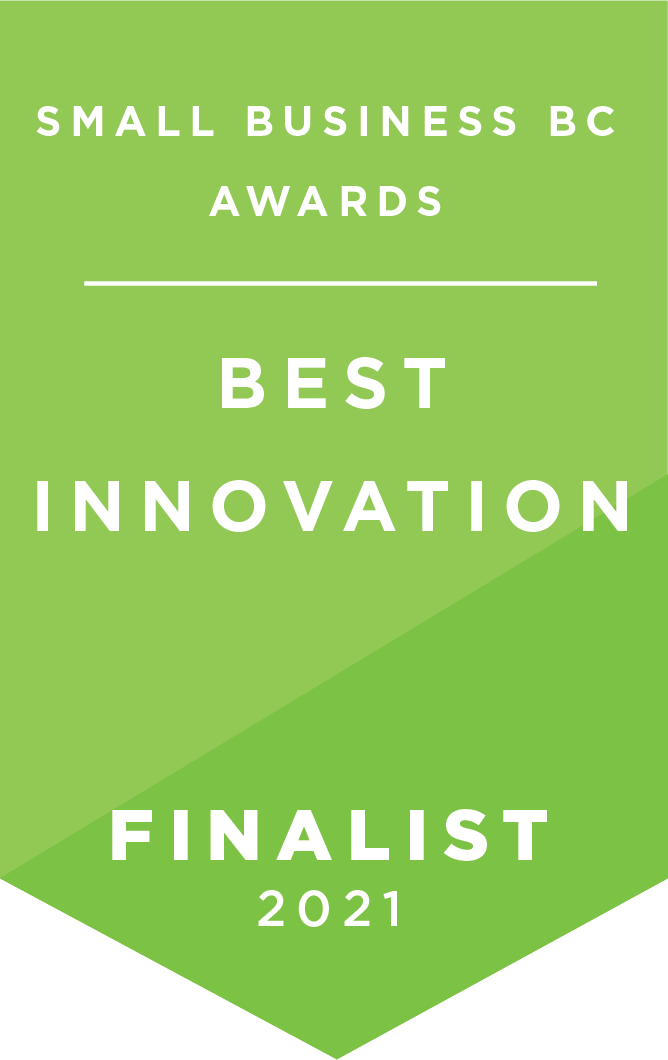 North Vancouver, Mainland/Southwest
Big Bold Brand Inc.
North Vancouver, Mainland/Southwest
---
We believe that it's entrepreneurs and purpose-driven leaders of small and mid-sized businesses who will generate the change we need in the world to not just survive but thrive. Their creativity, ingenuity, agility and sheer grit will develop the solutions we need to do greater good for humanity and our planet. Our purpose is to fuel entrepreneurial fire and support purpose-driven leaders in their businesses' growth and success. We work with motivated entrepreneurs who seek a strategic advantage, desire bold differentiation and want to unleash the untapped power of brand and strategy to stand out in a sea of sameness and overwhelming noise. The core of what we do at Big Bold Brand is to help entrepreneurs and their teams clarify who they are, what they do, who they serve, the value they provide and how they're different. Once they're clear on that, we help them put the strategies, practices and tools in place to attract more of the right clients, employees and partners to accelerate their success and make an impact. Through innovations and technology, we're removing barriers that small and mid-sized businesses face in accessing and leveraging the growth accelerating power of brand and strategy traditionally available to large companies and corporations.
---
1 Employees
In Business Since 2010
Best Innovation
---
What motivated you to start your business, what challenges did you overcome?
As a strategic, big picture thinker and problem solver, I saw the best way to make an impact in the world was to help impact-driven small and medium-sized businesses (SMEs) beat the odds stacked against them. Starting Big Bold Brand allowed me to work directly with motivated business leaders and employ our unique methodology that aligns everyone and everything in their company. It gives them a competitive advantage and puts a surefire strategy in place to drive success. Beyond beating odds that all founders face when starting and growing a business, the challenges I've overcome as a female founder & LGBTQ2i entrepreneur are: - Lack of funding and limited access to the available funding - Gender inequality and bias - Limited access to information and emerging knowledge - Less established support systems and business networks - Defying social expectations - Imposter syndrome - Founder burnout
Why do you deserve to win the Best Innovation award?
The desire to innovate our core service was about fulfilling our purpose – to fuel entrepreneurial fire and support purpose-driven leaders in their businesses' growth and success. We knew that we'd be no longer limited by geography and in-person delivery by completely digitizing our core service. We've now given small and mid-sized businesses(SMEs) worldwide access to our powerful business acceleration system. Every day, we're helping start-ups beat the odds of survival, growing businesses accelerate and established businesses become brand leaders. Through this innovation we're: • Enabling worldwide access to our growth accelerating system • Increasing the survival rates and success for SMEs • Opening up licencing opportunities to support the growth of other SME's • Supporting Canadian economic and export development I also believe that I deserve to win this award because my youngest sister lost her battle to cancer and passed away at only 35 years old in the middle of executing this innovation project. It was a devastating loss. Then, the pandemic struck. If there were ever a time that I could've justified quitting, it would have been in the middle of this project! I didn't quit. I continued because I know that's what my sister would've wanted. My team and I completed this project by the deadline. And then, we continued to push on and launch this digital innovation to serve entrepreneurs who needed help to survive the pandemic. As a community leader, I continue to volunteer my time and expertise to support business communities through COVID-19. I am a long-time mentor and advisor for local and international business organizations. And I'm driven to continuing to innovate Big Bold Brand's products and services that help small and mid-sized impact-based businesses who are generating the solutions needed to do greater good for humanity and our planet. Winning this award will elevate our work and help us access funding, networks, expertise and reduce barriers we anticipate facing in the next phase of growth and reach. This is important because our ultimate goal is to make our methodology and approach accessible to any entrepreneur who seeks to build their business, especially those within marginalized groups who face more barriers in starting and growing business.