Artemex Mexican Handcrafts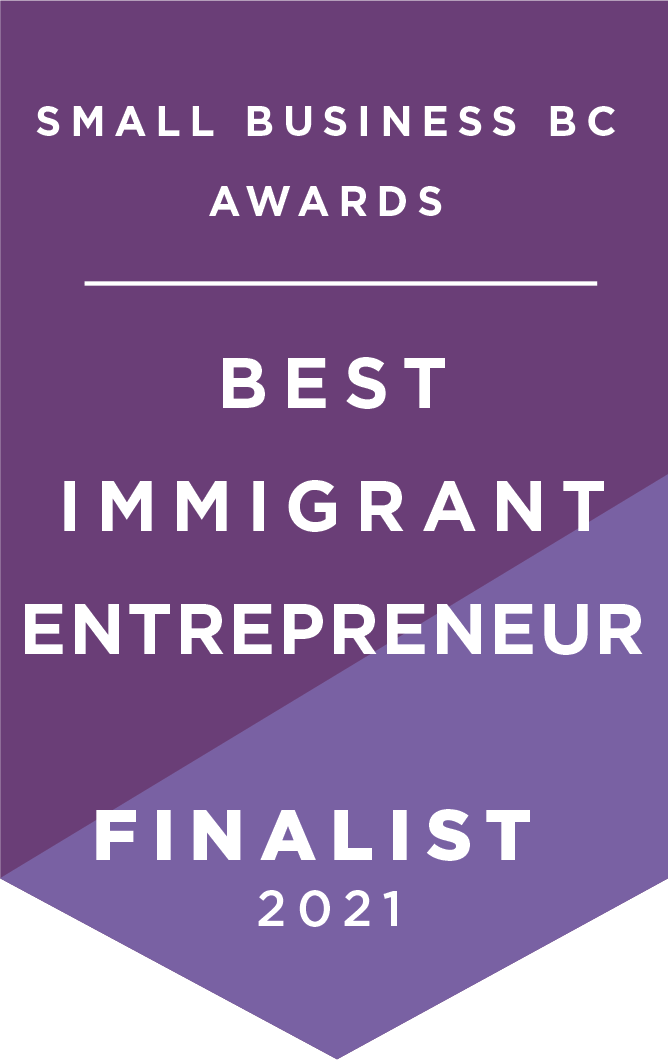 West Kelowna, Thompson-Okanagan
Artemex Mexican Handcrafts
West Kelowna, Thompson-Okanagan
---
Artemex offers authentic Mexican handcrafts that are ethically sourced. We are a husband, wife and daughter team that travel together and carefully select our products. We primarily curate traditional Mexican Talavera and offer a beautiful assortment of dishware and pottery. We also have metal artwork, clay décor, blankets, tiles, party supplies and so much more! We work directly with our partner artisans to source some of the highest quality pieces Mexico has to offer. Artemex hopes to add a little bit of love and a lot of color to your home!
---
2 Employees
In Business Since 2018
Best Immigrant Entrepreneur
---
Please tell us your personal story and about your business. How you started, and how you have overcome challenges.
Saul Gomez, the owner of Artemex Mexican Handcrafts immigrated to Canada 10 years ago. Over the years he gained diverse employment experience. He worked in customer service, hospitality, construction, and sales. Simultaneously he acquired his permanent residency followed by his Canadian citizenship in 2014. A short summary of this time does not do it justice, it was not without struggles and challenges. This journey evolved Saul into an even more independent and determined individual. He has become stronger on both a personal and professional level because of his experience immigrating to Canada. 3 years ago, he opened Artemex which perfectly combined his culture, skill set, and entrepreneurial spirit. Artemex offers authentic Mexican handcrafts that are ethically sourced. Saul travels to Mexico to curate his products and work alongside his partner artisans. During the process of running Artemex Saul has had to learn many new business-related concepts and skills. This includes importing international goods, building an ecommerce website, professional photography, accounting duties, and more. Finally, he has found himself operating a business that he is truly passionate about and one that will provide for his family's future. Artemex was born out of a need for change and a desire to feel personally fulfilled by his work. After all his time spent in Canada, he can now truly live the Canadian dream. Starting a company is no small feat for anyone, but as an immigrant there are additional obstacles to overcome. When English is not your native language and nearly all your business dealings are conducted in English, this adds a layer of complexity. Saul has worked incredibly hard to strength both his written and spoken language skills and has not allowed this to be a liability for him. In fact, he has turned his bilingualism into one of his strongest assets. Even though Saul has been in Canada for a number of years now he still has a strong connection to Mexico and the desire to maintain his country's customs in his everyday life. This is not always easy, even though Canada is an inclusive and diverse nation, it can never replace the comforts and familiarity of one's own country. Saul has found a beautiful way to feed this desire through Artemex. His work allows him to be connected to Mexico, the language, and its colorful culture. Saul remains balanced and has even increased his success as an entrepreneur because his passion genuinely shines through in Artemex.
Why do you deserve to win the Best Immigrant Entrepreneur award?
Saul is incredibly deserving of the title of Best Immigrant Entrepreneur. With a great deal of time, effort, and dedication he has been able to stabilize himself here in Canada and successfully start his own business. He has experienced and overcome adversity in numerous forms. Specifically, he was able to leverage the challenges the recent pandemic presented to his advantage and increase his digital sales and presence during this time. He has achieved a level of career and financial security that many people strive their entire lives to attain. His company came from humble beginnings and has now transformed into a globalized ecommerce outfit that fulfills orders from all over the world. Despite all the progress Artemex has made, it is still a relatively new company and the prize package for the winner of this award would be extremely valuable. Saul will undoubtedly make the best use of these resources and funding and use them to further develop his organization. In addition to all his personal accomplishments Saul has found a way to help members of his community on a continual basis. He has been able to increase awareness within the Latin community focussing his efforts on both cultural and entrepreneurial expression. The fact that he founded and continues to operate a non-profit organization along with all his other ventures is a testament to the skills and abilities that he has developed. Saul truly embodies all the aspects of an immigrant entrepreneur. He has found the perfect balance between business initiatives and empowering and giving back to his community. If Saul is successfully awarded the title of Best Immigrant Entrepreneur, you can guarantee that it will have a positive trickle-down effect for his community. His generous spirit will certainly find a way to use his newly acquired knowledge, resources, and funding to better others as well as himself. It is truly incredible for an immigrant like Saul to have accomplished so much in such a short time. He has worked tirelessly behind the scenes for years to achieve his success and its time he is brought into the spotlight.