Lyndsey Bell and Jay Valeri left high powered careers behind to pursue their entrepreneurial dream – running their own donut shop. Along the way, they've learned how to simultaneously manage their marriage and business, how to hire the right team, and how to navigate the challenges of a pandemic.
In 2021, the duo scooped the Premier's People's Choice Award at the Small Business BC Awards. This unique award category is our only award that's entirely decided by a public vote.
Ahead of this year's Awards competition, we caught up with Lyndsey and Jay to learn more about their incredible small business, the power of community, and how the Awards have helped their business.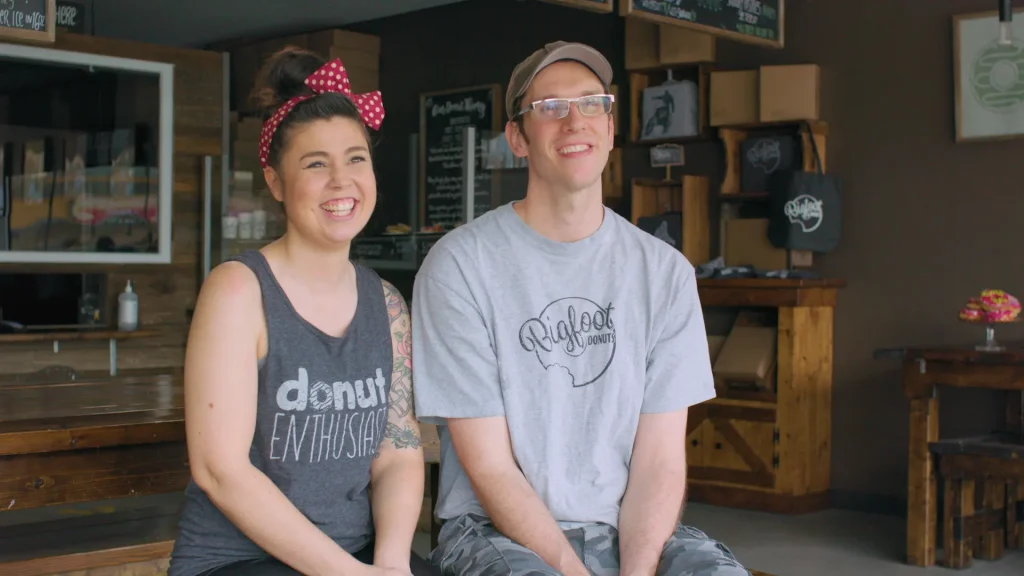 What inspired you to start a donut shop?
"Both Jay and I come from very different backgrounds to food. I was in First Nations Economic Development and commercial finance, while Jay was in computer mapping. Pretty much the furthest things you could think of from doughnuts!
"The thing is, we come from a long line of entrepreneurs. It's always been in our blood to start our own business. We would go on vacations from our old jobs and travel across the Pacific Northwest and always seek out donut shops. It just became clear that donuts are what we wanted to do – we love donuts. The first steps were pretty small, Lyndsey started first with cakes out of our home kitchen, and any opportunity she had to bake she would, whether it was for a niece's birthday or a get together with friends. That progressed into experimenting with batches of doughnuts, trying to make them better and improve our recipes.
"Over time, we learned a bit about business, a lot about baking and we grew a particular love of donuts that's turned into Bigfoot Donuts."