You've probably heard that the bees are some of the most important creatures in the world and their numbers are going down. In fact, most of the pollinators are in deep trouble. But you can help! The simple act of adding native plants to your garden or balcony is a great first step.
Local bees and butterflies are continually seeking supplies of energy-rich nectar and protein-filled pollen that wildflowers, shrubs and trees can provide. The wildflowers are fast to grow and can be sowed anywhere, from pots and flower boxes to actual flower beds. They are like tiny superheroes ready to go!
You can sow the seeds any time from March until the end of October. If planted in fall, they will rest over the winter, establish root system and sprout in spring. 

Here are our steps to planting on your patio, deck or yard:
Step 1
You can start by loosening up soil and raking through it. Remove weeds and aggressive growers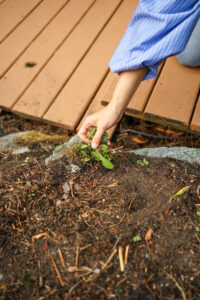 Step 2
Then evenly scatter seeds over the whole surface area. Try to find organic seeds, if you can. Bloomiér collected a mix of organic wildflower seeds. Every packet includes approximately 150 seeds that can cover an area of around 16 ft.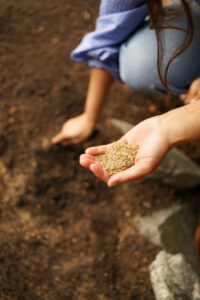 Step 3
Then go ahead, press the soil down firmly by stepping on it or using wood to press the seeds into the soil.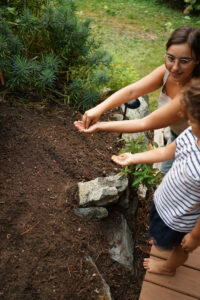 Step 4
Water the soil or simply wait for it to rain. Native plants are adapted to local climate and soils, so generally require less care and watering. If there is a long period of heat and no rain, water every 1-2 weeks.
By supporting local pollinators, you increase local biodiversity, improve soil quality and help with water retention of soil to prevent flooding episodes. If you want to get started in your garden, but don't know where to start or don't have money for seeds or soil, please let our team at Bloomiér know. We'll be happy to help! hello@bloomier.ca
You can make a large impact on the environment by providing habitat for the pollinators throughout the places we live, work and play.
Here to Help
No matter what stage of your business journey you're at, Small Business BC has the resources you need to succeed in 2021. Check out our range of business webinars, our Talk to an Expert Advisories, or browse our selection of business articles.