The Small Business BC Awards, are celebrating their 15th anniversary, with almost 600 nominations from across the province. We've spent the week hard at work counting your votes, and the Top 10 Semi-Finalists are ready to be announced.
Together with Canada Post, we'd like to extend our congratulations to this year's Top 10s, as well as all of the outstanding nominated small businesses who participated in the contest – you really delivered. As the largest small business awards competition in British Columbia, these awards not only recognize the outstanding achievements of local entrepreneurs, they also provide a powerful platform for future success.
So, without further ado, here are your 2018 Top 10 Semi-Finalists:
Presented by the Province of British Columbia 
Duffy Baker Construction Corp., Penticton
Live Fiesta Media, Victoria
Namaskar Yoga Studio, Parksville
Okanagan Rawsome Natural Foods Inv., Grindrod
Rising Knead Bakery, Whistler
Sue's Clotheslines, Creston
Technicon Industries, Terrace
The Gibsons Butcher, Gibsons
The Sign Cellar, Kamloops
ULAT Dryer Balls, Parksville
Presented by ITA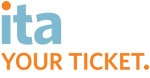 Aquasave Plumbing & Heating Services, Mission
Capilano Builders, North Vancouver
IRL Construction, Vancouver
Mountain Pacific Mechanical, Chilliwack
Northern Legendary Construction Ltd., Charlie Lake
NZ Builders, Victoria
Okanagan Cosmetology Institute LTD, Penticton
Shoesmith Construction, Fernie
Stattonrock Construction Ltd., Abbotsford
Technicon Industries, Terrace
Presented by Vancity

Courtyard Gallery, Enderby
Debra Lynn Creations, Surrey
Filaprint, Logan Lake
Green Chair Recycling, Vancouver
Hot Mama Health & Fitness Franchising, Victoria
Keela, Vancouver
Maple Roch Pure Canadian Maple Syrup, Summerland
Purple Bicycle Natural Foods, Mackenzie
Recycling Alternative, Vancouver
Zero Ceiling Society of Canada, Whistler
Presented by Sage

BikeHike Adventures, Vancouver
Csek Creative, Kelowna
District Bicycle Co., Kamloops
Dynamic Avalanche Consulting Ltd, Revelstoke
eVision Media, Abbotsford
Innergy Corporate Yoga, Chilliwack
MMA – Modern Marketing Advantage, Qualicum Beach
Pye Design, Victoria
SOMA Small Business Solutions, Gibsons
Wicks Electric Inc, Vancouver
Sponsored by Rogers

Barnacle Systems, Victoria
Boardwalk Café and Games, Abbotsford
Coast Protein, Vancouver
E'Klektik Trading, Prince Rupert
Focus Ability WorkAble Solutions, Salmon Arm
PayPie, Vancouver
Sea to Sky Removal, Squamish
SkyHive Technologies, Vancouver
Studiostone Creative, Vancouver
Tubify, Vancouver
Presented by TruShield

Aequilibrium, Vancouver
Imperial Custom Wood Finishing Ltd., Abbotsford
Innov8 Digital Solutions Inc., Kelowna
Island Lake Lodge, Fernie
Motherload Transport Services Inc., Nanaimo
Mystique Hair Design, White Rock
Northern Legendary Construction Ltd., Charlie Lake
Pathfinder Endeavours Ltd., Prince George
The Directorship, Vancouver
The Gibsons Butcher, Gibsons
Presented by Small Business BC 

ChopValue Manufacturing Ltd., Vancouver
Driving Miss Daisy, North Vancouver
Envisioning Labs, Vancouver
Fans of Vancouver Tours, Vancouver
Freshworks Studio, Victoria
IRL Construction, Vancouver
Little Hut Curry, Powell River
Miku Vancouver, Vancouver
Ophthalight Digital Solutions, Vancouver
Wize Monkey, Vancouver
Algabloom International Ltd., Richmond
AVA Technologies Inc., Vancouver
Bowyer & Toulson, Ladner
Certn, Victoria
Easy Daysies Ltd., Coquitlam
LifeSupply, Coquitlam
Nada, Vancouver
Vitalis Extraction Technology Inc., Kelowna
Winecrush, Penticton
World Tree COP, Victoria
Presented by UPS

Atlas Manufacturing Ltd., Merville
Brosgall Legal, Vancouver
Domestic Objects, Vancouver
Furever Clean Dog Wash, Victoria
Ironside Design Manufacturing, Chilliwack
New Stone Age Cabochons, Victoria
Search & Rescue Denim, Vancouver
Vitalis Extraction Technology Inc., Kelowna
World Tree COP, Victoria
Wyssen Canada Inc., Revelstoke
Presented by KPU 
BC Buzz Honey, Langley
Domestic Objects, Vancouver
Empty Desk Solutions, Port Moody
Fortune Marketing, Kelowna
Island Lake Lodge, Fernie
JY Knows It Business Consulting, Vancouver
Longevity Graphics, Coquitlam
Nettle's Tale Swimwear, Vancouver
Twirling Umbrellas, Kelowna
Two Wheel Gear, Vancouver
The Next Phase
These businesses will now be invited to submit an Extended Application Form which will be used by our judging panel to determine the Top 5 Finalists, who will be invited to pitch why they are BC's best.
Winners will be announced at our Small Business BC Awards Gala on February 23, 2018 at the Vancouver Convention Centre.
All winners will receive the Premier's Prize in the amount of $1,500 cash, a one-year All-Access Pass to Small Business BC education and experts, and the honour of being named a top BC small business.
A Word From Our Sponsors
"Small business is the economic engine, the back bone of this country and this province," said Canada Post's Small Business Director Karen McClelland . "Canada Post recognizes the hard work, innovation and relentless drive of all small business owners, and especially these nominees, and is happy to support the Small Business BC Awards as a space to honour them. We take special pleasure in celebrating their inspiring stories of success."
"UPS Canada is proud to once again collaborate with Small Business BC on the Best International Trade Award to British Columbia entrepreneurs. We would like to acknowledge those who were nominated, and congratulate those who are now the top 10 semi-finalists in the 15th Annual Small Business BC Awards." – Paul Gaspar, Director of Small Business, UPS Canada.
"We sponsor the Best Apprentice Training category to recognize companies in British Columbia that are leading in apprentice training and development in the skilled trades community. With a strong apprentice training program, apprentices can become a company's core workforce and their future leaders. With the apprenticeship model of 80 percent of the training done at the workplace and 20 percent done in the classroom, it is really important that apprentices are getting effective training and mentorship with their employer." – Gary Herman, CEO of Industry Training Authority (ITA).
"TD's partnership with Small Business BC strengthens our ongoing commitment to support small businesses every step of the way. As the Official Partner of Big Dreams we are dedicated to helping small business grow, and we are thrilled to recognize and celebrate some of these amazing entrepreneurs that make an impact on their communities every day." – Sunny Chahal, Senior Manager of Small Business Banking at TD.
"At KPU we are committed to brand excellence and building our reputation within the communities we serve and beyond.  We understand the power of excellence in marketing, and are delighted to sponsor the Best Marketer award. Congratulations to the 10 finalists in this category. Your vision, innovation and dedication to quality is inspiring." – Marlyn Graziano, Vice President of External Affairs at KPU.
"On behalf of Sage, I would like to offer my congratulations to all of the nominees for the 15th Annual Small Business BC Awards for their outstanding accomplishments and contributions to local communities. Small businesses are the engine driving the B.C. economy – I am looking forward to hearing the inspiring stories of dedication and entrepreneurial passion demonstrated by all of this year's nominees." – Paul Struthers, Executive Vice President and Managing Director of Sage Canada.
"Vancity is delighted to return again as the proud sponsor of the community impact award with Small Business BC. We love the attention this award shines on how local businesses can achieve community good through their daily operations." –  Catherine Ludgate, Manager of Community Investment at Vancity 
"Entrepreneurs represent a thriving and growing community in our province. Rogers is proud to support the Small Business BC Awards and sponsor the Best Concept category for a second year in a row. The awards present the unique opportunity to congratulate entrepreneurs on their achievements and provide a platform that enables them to propel their business forward." – Rick Sellers, Vice President of Enterprise for BC at Rogers Communications 
"Great to see the Top Ten Finalists in the Best Employer Category. TruShield Insurance is honored to be affiliated with Small Business BC and to support such an outstanding group of Canadian Entrepreneurs. Best of luck to all." –  Mike Gaba, Business Development Manager for TruShield Insurance